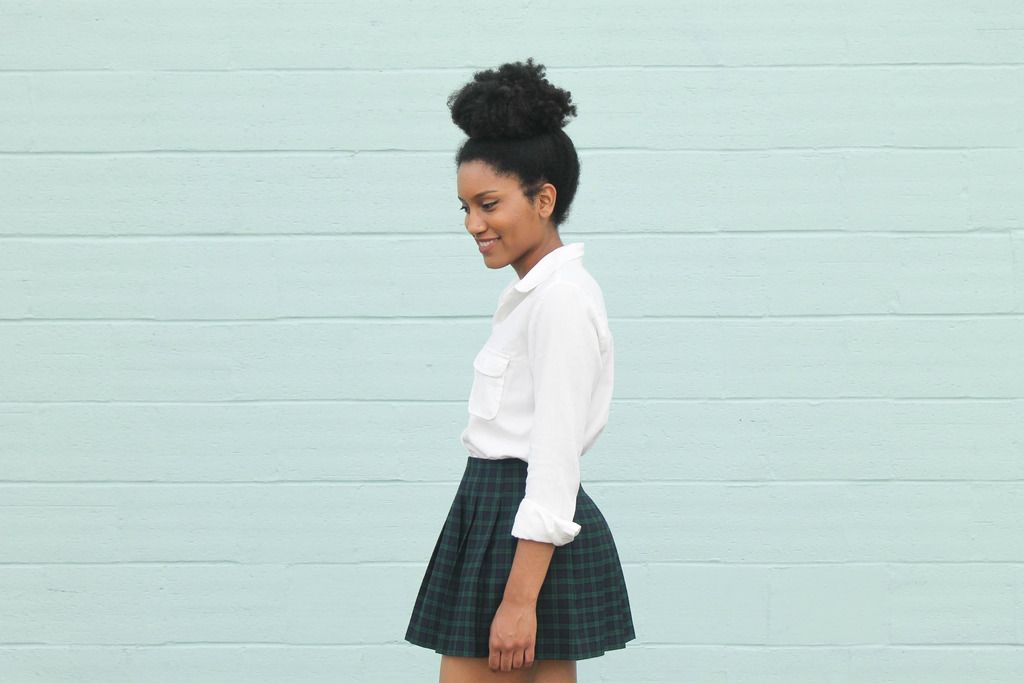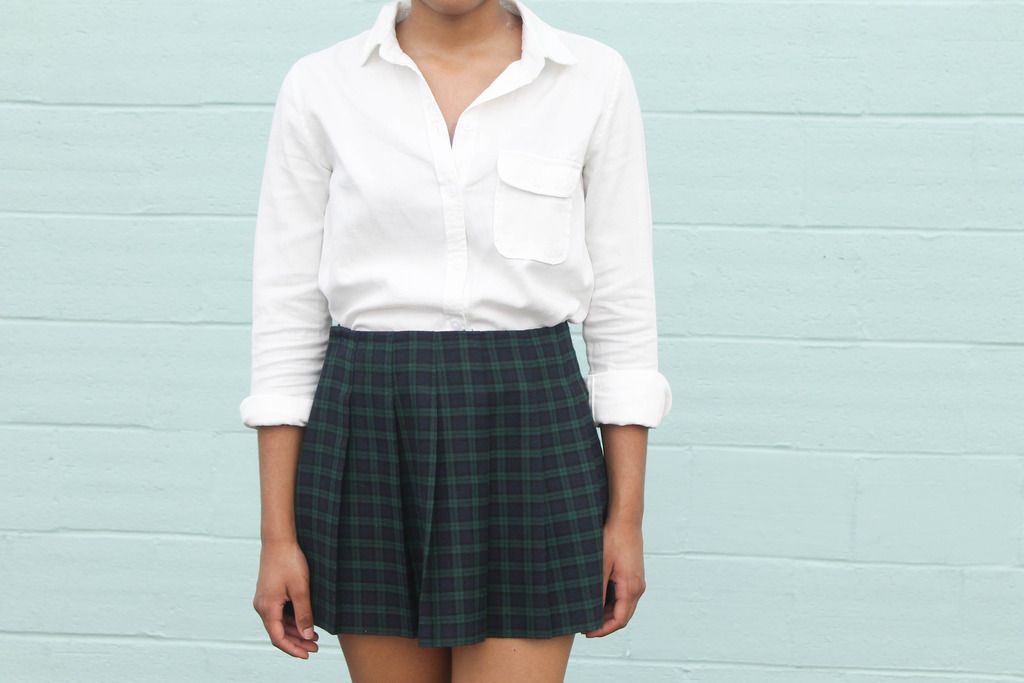 As you all can probably tell by now, I may have a bit of a cheer aesthetic going on. I've been obsessed with cheer skirts forever and I'm finding ways to incorporate the private school look into my wardrobe without it looking like a costume.
I actually got this skirt from a resale shop last year, it took awhile to find one that was the perfect fit but I got lucky and found this beauty. It's been tailored which is why the back part sticks out a little more
(plus I kinda have a bubble butt) so it shows that off a bit.
This look felt really put together which I liked, and my friend said it was very "Luanna-esque" and I love Luanna's style so obviously a huge compliment. The shoes definitely made this outfit more me. I got these bad boys on Depop and can't believe me its taken me so long to actually wear them but I'm in love.
Button Down| Urban Outfitters Skirt| Thrifted Shoes| Depop